WE ORGANIZE KIDS CARNIVAL IN SCHOOL CAMPUS 
IN HOUSE PICNIC CONCEPT IS UNIQUE CREATION OF OUR COMPANY FOR RECREATION OF PRIMARY AND SENIOR STANDARD STUDENTS. ALL MENTIONED ITEMS WILL BE INSTALLED IN THE SCHOOL CAMPUS FOR ONE DAY THOSE STUDENTS WHO CAN NOT AFFORD TO GO FOR PICNIC CAN ENJOY THERE PICNIC IN THE CARING EYES OF THE PARENTS AND TEACHERS IN THE SCHOOL CAMPUS ALSO ARRANGEMENT FOR MAGIC SHOW, TATTOO MAKER AND ADVENTURE ACTIVITIES WITH BALLOON DECORATIONS. WE PROVIDE YOU ALL FOLLOWING ACTIVITIES AT VERY NOMINAL AND FAIR PRICE :-
# 5 TYPES OF JUMPERS
(Micky mouse jumper, Donald Duck jumper, tortoise face jumper, slider jumper)
# 1 BIG CAR RIDE (merry-go-round)
# 1 ANIMAL SHAPE (merry-go-round)# 1 BULL RIDE
# 1 PRESSURE ROCKET (science game come adventure)
# 1 BURMA BRIDGE (adventure activity)
# 1 NET TUNNEL (adventure activity)
# 1 COMMANDO NET (adventure activity)
# 2 BIG SWIMMING POOL (25 X 25 SQUARE FEET) 
# 1 RAIN DANCE FRAME
# 1 MUSIC SYSTEM
# 1 BALLOON DECORATION
# 1 TATTOO ARTIST
# MAGIC SHOW
# GAMES
# 1 ARCHERY
WE CHARGE ONLY 199 RS PER HEAD
HURRY!!!!!! OFFER IS FOR LIMITED DAYS
I ATTACH SOME PICTURES ALSO, PLEASE CHECK
THANKS
WITH REGARDS:-
CASTLE PARK 
HOLIDAY PLANNER
MANMEET SINGH
99155-52648
95699-80077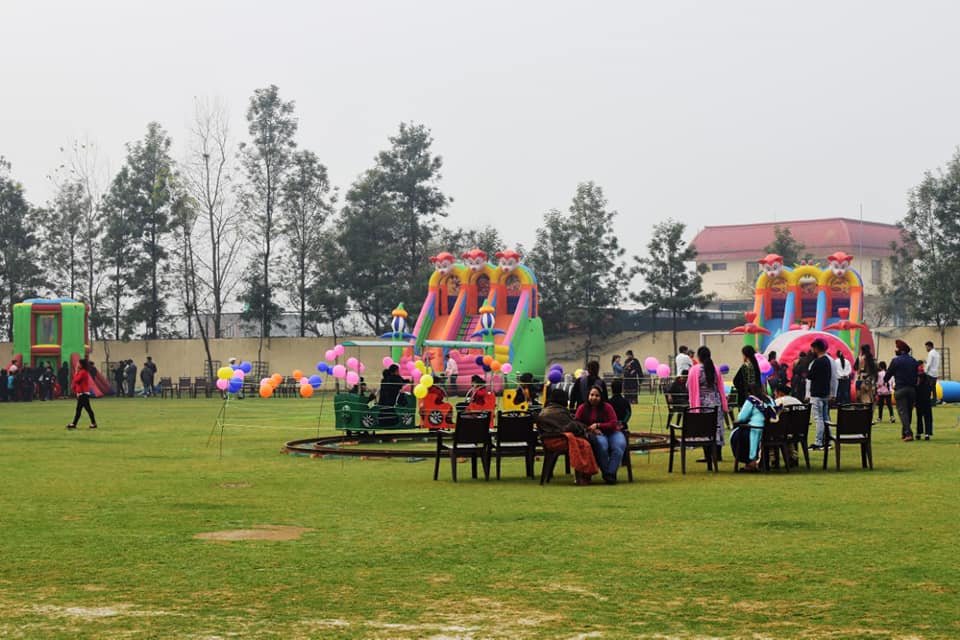 FUNDAY IN SCHOOL CAMPUS BY CASTLE PARK
1. The bouncers and jumpers are the perfect for gifts and holidays and birthday parties. A great gift for all the children any time of the year wherever indoor or outdoor.
LEARNING BY PLAYING WITH CASTLE PARK
Kids inflatable bouncers and jumpers encourages children and/ or families to play together as a team to play games.
Not only that jumpers are entertaining for single or multiple parties and feel a sense of achievement.
They are perfect for children's party or after school actives.
You will get endless hours of family fun for years to come. Also, toddlers can enjoy to the fullest making these slides irresistible.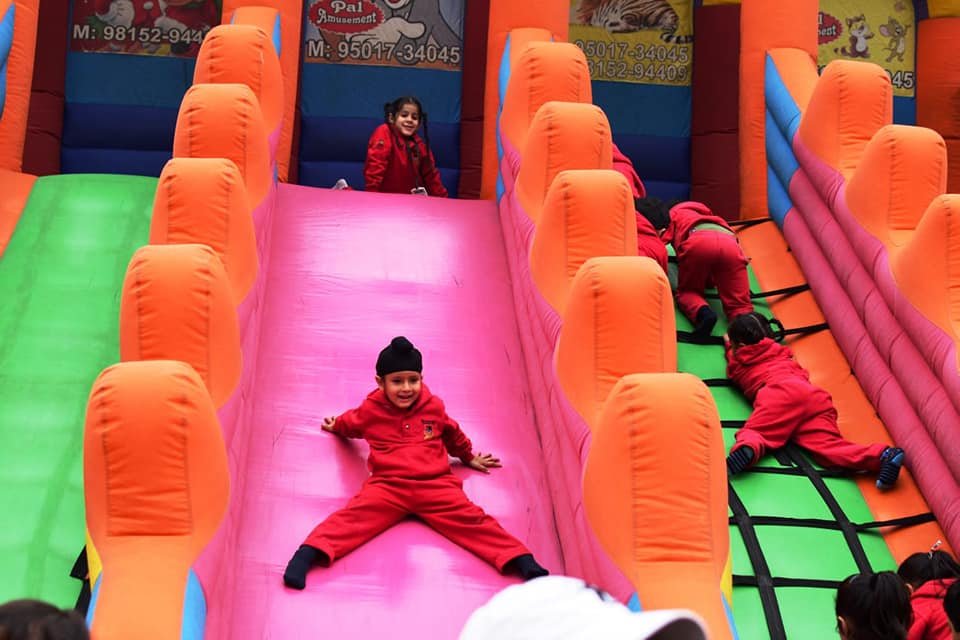 DESIGN AND MATERIAL USED IN KIDS PARTY IN SCHOOL CAMPUS
Materials used in bouncers and jumpers are puncture proof. Laminated material gives more bouncing freedom so that children can bounce high. Jumpers and sliders comes with safe design with high railings, strong mesh enclosure and large supporting columns provide a steady base for more bouncing fun. An additional Velcro attached surface for slide adds to a smoother ride.
Inflatable jumpers and sliders are easy to inflate and set up in a minute for hours of fun.
THERAPEUTIC – BEST FOR CHILDREN MENTAL HEALTH
Release and relieve children from harmful digital media screens, and electronic devices such as TV, gaming, smartphones or tablets which might cause eye pressure and vision loss. Children can jump on it to release their energy.
Jumpers can provide great exercises for kids and it can keep them entertained for countless hours in quarantine.
ENDLESS SLIDING FUN FOR CHILDREN
There is an inflatable slide connected with the jumping area. Children love sliding out of the bouncer and getting into jumping.
QUICK INFLATION AND DEFLATION OF FUN ACTIVITIES
Setting the jumpers and sliders up no matter at yard, park, lawn with a continuous flow, heavy-duty blowers. We are giving our best to organize kids carnival in school campus
 TYPES OF INFLATABLE JUMPERS (BOUNCES)
MICKEY MOUSE BOUNCY
INFLATABLE BOUNCE
KIDS INFLATABLE JUMPERS
BOUNCE HOUSE WITH SLIDE OBSTACLE
CHILDREN OUTDOOR JUMP CASTLE WITH BLOWER
MICKEY MOUSE BOUNCE AND SLIDE INFLATABLE
KIDS INFLATABLE BOUNCY
CELEBRATE A MEMORABLE DAY WITH BUMPER JUMPERS. WHETHER BIRTHDAY PARTIES, SPECIAL GROUP EVENTS, FIELD TRIPS, SCHOOL CARNIVALS.
THANKS
WITH REGARDS:-
CASTLE PARK 
HOLIDAY PLANNER
MANMEET SINGH
99155-52648
95699-80077
Read also:-
Kids Fun party in school campus
KIDS FUN PARTY IN SCHOOL CAMPUS IMAGE GALLERY