FUN AT YOUR DOORSTEP : WITH CASTLE PARK
1. When there are hard times going on with COVID-19,visiting fun city has become out of question. But to give you much needed break, CASTLE PARK has come up with exciting offers, by creating the atmosphere of IN HOUSE PICNIC which can take you to the Ocean of fun in your own campus. This theme is known as kids fun party in school campus.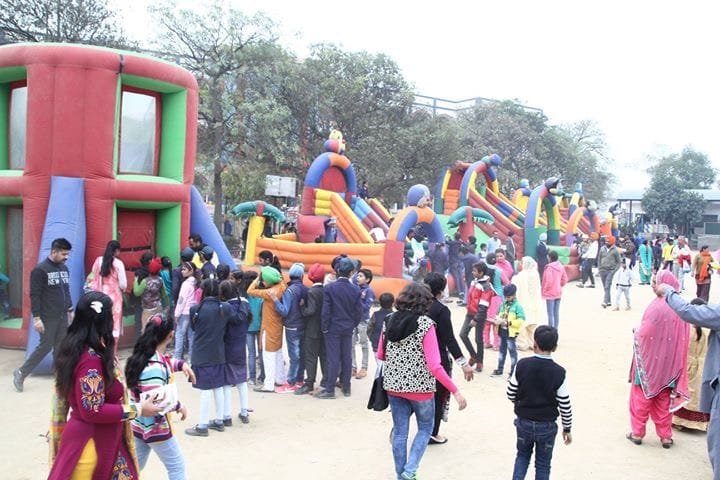 2. Team CASTLE PARK following the guidelines given by Government working on the uplifting of the various activities offered by us as for us "health and safety is a priority" for our clients.
KIDS FUN PARTY IN SCHOOL CAMPUS – KIDS CARNIVAL IN SCHOOL CAMPUS
1. Pulling off a successful carnival or theme based event can be a big job, but with CASTLE PARK you can make the event manageable by tackling the planning one step at a time.
2.CASTLE PARK has expertise in this field for more than 12 years. Giving schools, kids birthday parties a well planned, successful and safe theme based events with multifaceted rides.
Giving guarantee of NO STRESS NO HASSLE, NO MORE TRAVELING REQUIRED, all fiesta!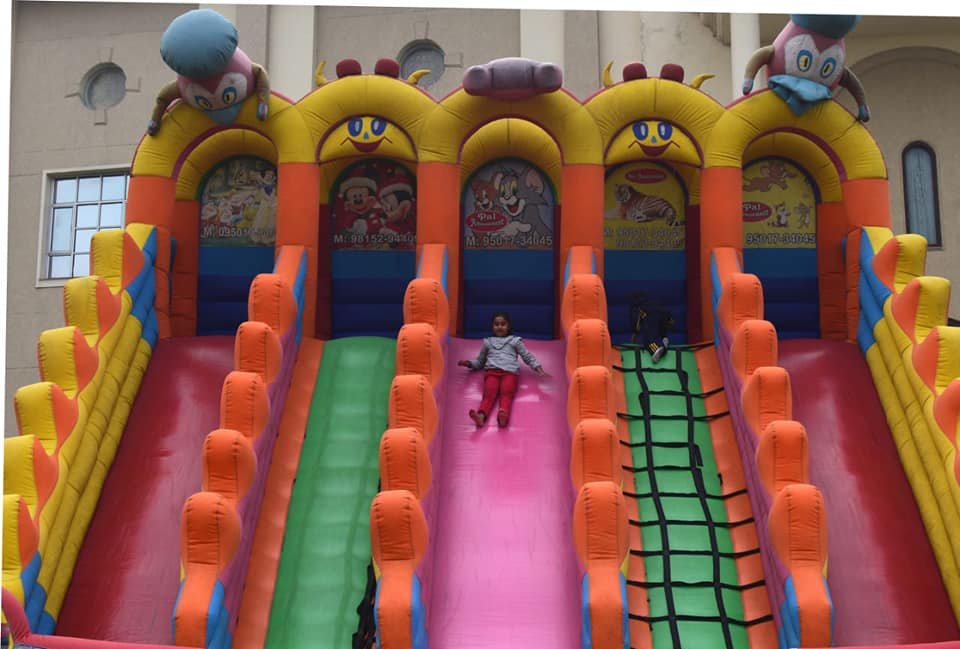 3. We create amusement park that features various attractions, such as rides and games, as well as other events for entertainment at your own campus in front of the eyes of teachers and parents.
4. We create fair, craft activities for kids that merged entertainment, engineering and education to entertain the masses.
5. We have created new innovations to entertain children, specially designed rides which can give a feel of Walt Disney in your own campus at affordable prices.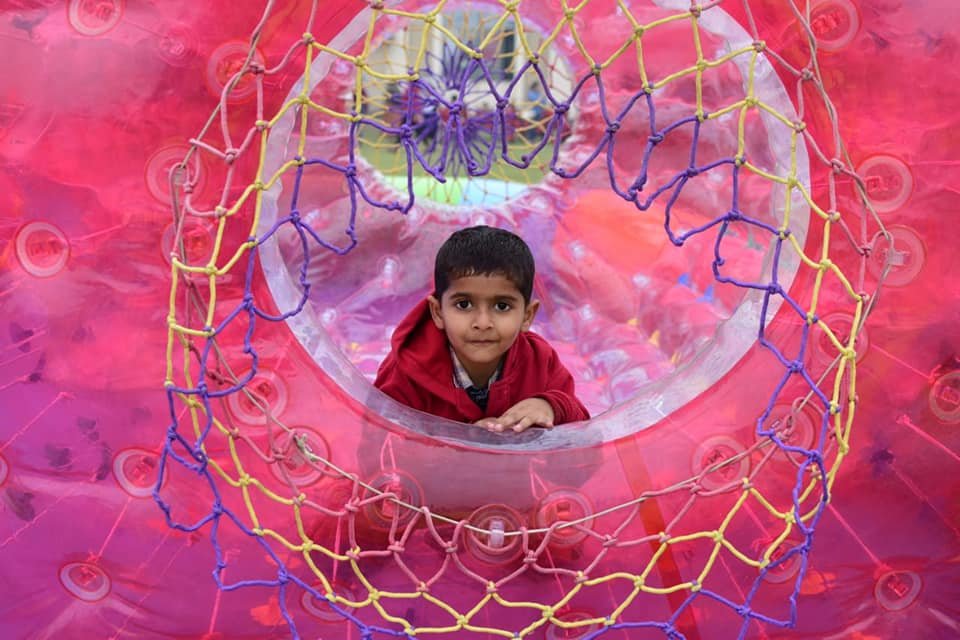 IN HOUSE PICNIC IN SCHOOL CAMPUS
1. Talking about our professional efficiency we are expert in making Dreamworld for children. We installed all New era rides like TRAMPOLINE, SMALL ROLLER COASTER, THE GHAINT WHEEL, MINIATURE RAILWAY, BUMPERS AND JUMPERS, BULL RIDE, INCOMPARABLE SIZE SPLASH POOL, MUSIC, FERRIS WHEEL, MERRY GO ROUND, CATER PILLAR, CONDOR , MAGIC SHOWS, TATTOO ARTIST, BALLOON DECORATION AND MANY MORE EXCITING AND ENTERTAINING RIDES
2. When you hear the words "School carnivals"you think of exciting games, AWESOME rides, outlandish activities and a lot of great food. In fact, you can hear the sounds of children's screams and laughter. The school carnival is the time of year when everyone at school lets loose and celebrates with us.
2. You may have thought having actual rides at your campus would be too difficult and expensive to manage. But at CASTLE PARK, we set up and operate rides at carnivals of all sizes.
3. Our trained professionals know how to set up the equipment safely, so you can focus your efforts on more fun aspects of the planning process.
4. Our top concern is ensuring the health and safety of our employees and customers. This includes investments related to COVID-19 safety measures such as personal protective equipment, using masks and gloves, enhanced cleaning of our rides, processes that allow for effective social distancing, higher wages for teams, and developing our own COVID-19 testing capabilities.
5. We have increased the frequency and intensity of cleaning all rides, including regular sanitization of frequently touched areas. We are implementing disinfectant spraying also wherever required.
ABOUT POOL PARTY AND KIDS FUN PARTY IN SCHOOL CAMPUS
1. Talking about a theme:Castle park organizes themes according to seasons, festivals, months depending on clients choices, from Holi party, summer vacations, international theme, spring party to Christmas carnival.
2. Beyond fun rides which are inflatables, interactive and entertainments like merry-go-round, bouncers, joy ride, swimming pools, bull ride etc, castle park also offers face painting, tattoo making, musical chair, DJ, most amazingly magic show, balloon decoration.
3. We give the perfect entertainment that combines big rides, kiddie rides for wholesome playful experience. We encourage children to learn whilst they play, with variety of activities focused on their growth and development.
4. Our Rides are designed in such a way that it can be for the children of all ages(2 – 12) years. With complete supervision by our team children can feel safe.
Kids carnival in school campus is our creation. We start this concept in 2005.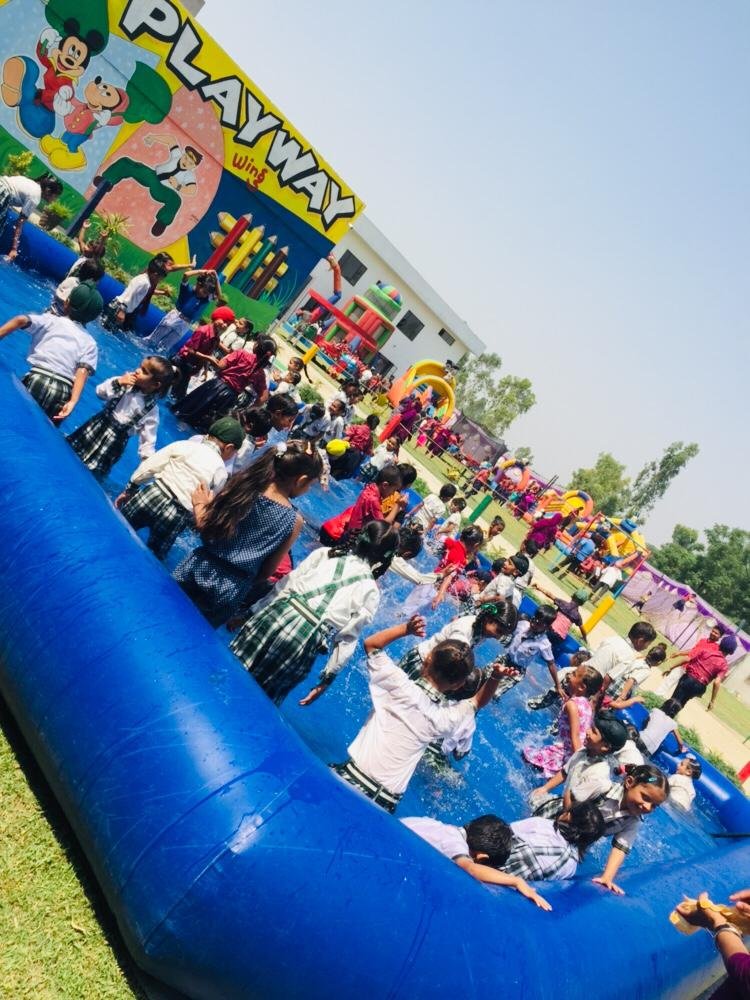 SCHOOL PARTY IDEAS – Activities for kids
"As a family fun entertainment company in India, we know that it's not a"one size fits all"approach for the needs of your event. Each event is unique, and we believe our services should be as well. A full day enjoy place under your own roof with your friends, family and children, gives CASTLE PARK more enthusiasm. Our Hi -tech rides will surely give fun seekers a high grade entertainment to all.
Contact us:-
CASTLE PARK
MANMEET SINGH SANDHU
9915552648
80109-80008