POOL PARTY IN SCHOOL CAMPUS PUNJAB CHANDIGARH HARYANA
SUMMER COOL WITH SPLASH POOL
BEAT THE HEAT WITH AQUA FUN !
To beat the heat and to have fun, splash pool is the best option.one can't have more fun than playing with water on a hot day in a splash pool! So, We organize pool party in school campus.
Splash pool is the fulfilled activity, which give children an opportunity to explore and enjoy together in water in the sunny day to beat the heat with the soothing coolness of the pool. This serve as the perfect time for the children to create more strong bond with their friends and just to be happy and cheerful.

BENEFITS OF POOL PARTY IN SCHOOL CAMPUS
Water play activities in young children strengthen MOTOR SKILLS, BUILD BALANCE, and ability to PROPEL and Navigate. It strengthens the child's BODY BALANCE, MUSCLE STRENGTHEN and COORDINATION and BOOSTS SOCIAL GROWTH.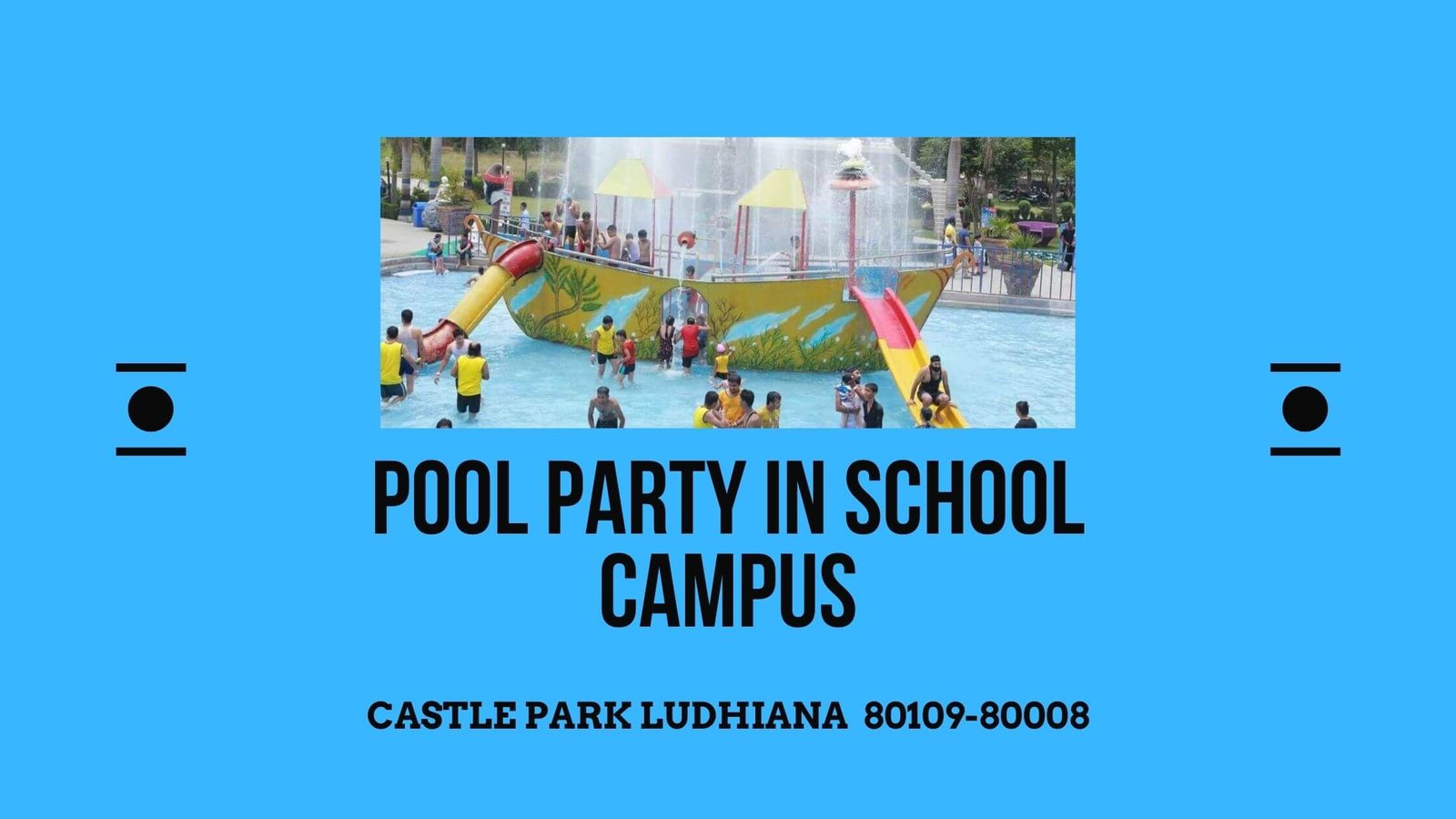 POOL PARTY SPLASH POOL SHAPES AND SIZE
Splash pools are ECO-FRIENDLY comes in different sizes, colors and shapes. For example;
Portable pools allow kids to play and enjoy in water even if they do not know swimming.kids can spend the hot summer days in water in the safety of your backyard, whether indoor or outdoor.
The pool gives plethora of activities for children of all age groups, bubbling with excitement and enthusiasm, in colorful swimsuits, jumping in water, playing with colorful balls in pool, splashing water on friends.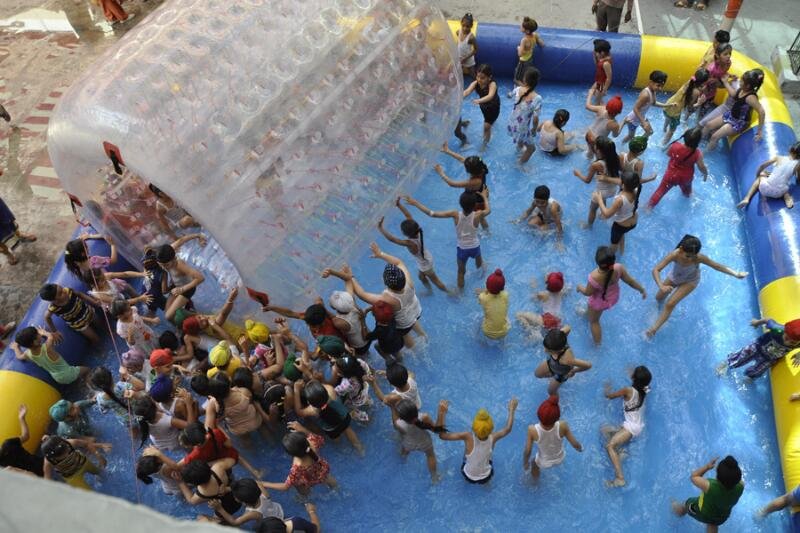 So don't miss the chance this summer, in this tougher times also can be a pool time….
Let the children enjoy themselves in beautiful splash pools, during this scorching heat and help them acquire basic skills of swimming…
WE ARRANGE POOL PARTY IN SCHOOLS OF PUNJAB CHANDIGARH HIMACHAL PRADESH AND HARYANA FROM LAST 12 YEARS. INSTEAD OF POOL PARTY WE ALSO ARRANGE FUN RIDES ACTIVITIES IN SCHOOL CAMPUS WITH DJ SYSTEM, DECORATION AND MAGIC SHOWS.
WE HAVE 30 MEMBERS TEAM TO ORGANIZE THIS SUCH A BIG EVENTS IN SCHOOL CAMPUS.  ALL MEMBERS OF OUR TEAM ARE WELL TRAINED TO HANDLE SAFETY OF YOUR CHILD.
INSTEAD OF TAKING CHILDREN OUTSIDE FOR ONE DAY TOUR AND PICNIC WE ARRANGE SAME ENVIRONMENT IN SCHOOL CAMPUS AT VERY NOMINAL AND BEST PRICE.
OUR COMPANY IS BASED IN LUDHIANA PUNJAB BUT WE EASILY COVER PUNJAB HIMACHAL HARYANA CHANDIGARH AREAS
WE HAVE SOME MORE ACTIVITIES WHICH CAN EASILY HANDLE 1000 PLUS STUDENTS AT A TIME. I ALSO ATTACHED SOME PICTURES.
READ ALSO :- KIDS FUN PARTY IN SCHOOL CAMPUS
How can we organize the event on low budgets?
Carnival Games are the key to any carnival program to raise revenue. Other items you should rent out completely, such as jumpy houses/swimming pools, tow booths, and combat sumo suits.
But if your festival games are more focused on fun than profit, there are many creative and popular activities that can be combined with very little money. The only thing that costs money is prizes – and some of them can be free, scroll down to see how.
The Best Carnival games for school
Beading Booth 
A single roll of thin rope and other creative bead ideas can stay with festival-goers for a long time. Beads can be made ahead of natural materials, rockets tied with wire, wire tied with wire and pulled out early, macaroni for young children – beads don't have to be too expensive if any, and it's fun to assemble your cool necklace! Sell ​​tickets by necklace or in 10-minute increments.
Bean Casting
Use large cardboard boxes and cut holes to throw your beanbag. Decorate cardboard with any theme you choose.
Cake Decoration Contest 
Entrants bring cakes of all kinds to the Tent of Judgment. Arrange ribbons for multiple categories by age group: in addition to first, second and third place, create special awards for creative themes, for the biggest season, etc.
Cake Walk
Set square squares with large circles and matching numbers on hat sheets. Play music while players walk around the circle and when the music stops they choose a square with numbers nearby. They can choose other treats offered like popcorn balls, candy bags, brownies, and caramel apples.
DIY Decorations
Add flair and pizzazz to your fun or festive celebration this year with these indoor and outdoor DIY decorations! Create a popcorn box that is much larger than life without cardboard and balloons, balloon entry, and cotton candy lanterns from a cotton-filled batter and cord lights.
Exile Island
People can buy the opportunity to send a friend to the festival "Exile Island" and while there they can find clues to the mysterious prize hidden somewhere at the event.
Flocking Sales and insurance Also, sell insurance against the disclosure of your name as a full-fledged person. It's like taking a toilet in someone's yard, but the easiest way to clean it !!
Big Music Seats – Start with 40 people and 30 seats and work your way up to one big winner who gets a prize ribbon.
Gooooal! – Players try to score against a soccer or basketball player.
Graffiti Wall
Hang large pieces of paper and provide paint and symbols for participants to add their creative mark to a group art project. Variations: provide street chalk and designated exhibition space.
Guess How Many 
Whether a jar full of jelly beans (good for Spring), candy corn (good for Fall) or simple buttons, filling a large pot, and having party guests guess how many pieces are there making a fun party booth everyone can take part. Have the players the right to answer on paper and announce the winner in a big way towards the end of your event!
Hula Hoop Competition 
Play fun music and invite kids and adults to compete in many categories such as very long hoop wearing, many hoops, great tricks, handshakes, etc.
Karaoke 'Idol' Stage – Decorate a stage like the popular TV show, American Idol, and have kids and adults enjoy the whole festival. Charge a certain number of tickets per song and let the audience vote for who lives with whom.
Lollipop Game
Cut out a large shape in Styrofoam and stick it full of lollipops. Color the dot on the ends of some lollipops. Each player gets to keep the lollipop of their choice. However, if the lollipop has a colored symbol at the end of the stick, then the player gets to keep the lollipop of their choice AND select the prize!
Their Principal / Pastor Raffle 
Tins full of whipped cream make this booth quick, fun for the whole family. This stall can be a special reward for a certain number of festive passport stamps obtained or a raffle ticket purchased.
Pool Noodle Toss 
There is no better way to use your noodles in the pool at the end of summer than with the bonnet to throw your next celebration. Tip: Use the noodles in the pond to make circular motives again.
Ring Toss
It is easy to create a ring release setting with 2-liter soda bottles and plastic bracelets.
Tissue Paper Punch Wall 
Move the piñatas and say hello to the famous punch wall. Have each player toss the paper to get a prize or an empty slot.
TP Toss 
Draw toilet seats in large boxes and cut a hole where there would be a container (or actual hanging) on ​​the roof of the house. Players throw toilet rolls on the chair at 'award-winning' circles.
The Tug of War
All of which takes the strings – can also be found in the school's PE department. Moms vs Dads, Brothers vs Sisters, Grade 4 vs Grade 5, Boys vs Girls are all great ways to beat the drum for enthusiastic sports.
Toy Exchange
Bring the toy and discard it when you enter the festival – get one exchange ticket for each toy delivered. Collect toys until a certain point on the day of the celebration. At the appointed time, open the toy exchange to everyone who brought something. This is a great fall game for these difficult times, when most people have things to offer.
Hope you love this article and if you want to organize event in school campus or if you want to buy and of the listed rides and activities than you can also contact us at 9915552648 and 8010980008.
WITH REGARDS 
CASTLE PARK AND HOLIDAY PLANNER 
MANMEET SINGH 
99155-52648
80109-80008